I'm not certain that Robert Jenrick's announcement on EWS 1 forms for buildings under 18 metres will necessarily improve building safety or do anything to solve the issues that EWS1 has created for the housing "market".
I think we can all agree that we must take a risk based approach to safety, but it's difficult to see how this announcement will change things for the better. Especially now that Government appears to be thinking about building height rather than considering overall building risk.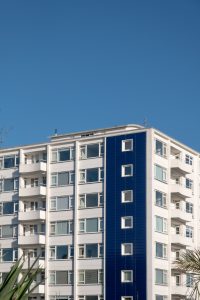 Although it's being reported that some lenders are already on board with the Minister's thinking on this, I strongly suspect that many lenders will simply switch to asking similar questions about building construction when asked to lend. Not least to check that the freeholder is complying with its obligations under the recent Fire Safety Act.
The Fire Safety Act amends the RRO to include the structure and external walls. This means that although there may not be a need for an EWS 1, responsible persons must still make sure that they are considering the wall system and structure of the building in order to comply with the order. To my mind, this means that to all intents and purposes, wherever there is any uncertainty an EWS 1 'type' review may well be required in any case.
And even if the responsible person doesn't include an external wall system review as part of its standard procedures, it is very likely that Fire Risk Assessors will (quite rightly, in my view) recommend that an EWS investigation takes place rather than assuming that the medium rise block they are assessing has a system that is safe.
Finally, we need to consider what happens with buildings under 18 metres where an EWS 1 "Failure" has already been noted. Obviously remediation works will have to take place but will lenders want these to be completed before they lend? Will it hold up sales?
Probably.
It's clear that the Minister has made this announcement in the hope that the problem will simply go away and the housing sales "market" can be unjammed, but I think that at this stage this is wishful thinking.
Peter Salisbury, Director of Housing Consulting – Manifest
Photo by Roger Bradshaw on Unsplash