To get the best out of your housing software Gareth Rexworthy, our Managing and Commercial Director shares eight things you should consider before deciding whether you should move to a new system,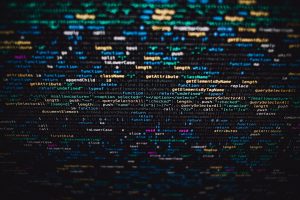 1. Define the problem you are trying to solve
This isn't just about getting a standard business case down on paper. Spend the time to ask yourself and your operational staff, what is the problem that you're trying to solve? Think about whether the perceived problem is THE actual problem.
2. Involve staff and users
Talk to the staff who are involved in the processes you're looking at, to find out whether there is a real problem. Get this part right, don't rush it. It will pay dividends in the detailed business analysis and requirements gathering stage, saving time and money further down the line. If you then decide to invest in new software, you can be confident that you're making the right decision.
Also, don't just pick a solution without testing your assumptions. Always involve users and customers in the process. They are the ones who will use the software, so their buy-in at all stages is critical.
3. Undertake a cost benefit analysis and options appraisal
This seems obvious, but isn't always completed thoroughly before a purchasing decision is made. Always make sure that you understand the different solutions available for the problem you're trying to solve. This should always include options for non-technical ones and adapting existing technology, as well as buying something new and shiny!
Make sure that when estimating costs, you're including all those hidden costs such as,
Purchasing software
Ongoing licensing and support: including costs per user, per month
Costs for changes to the system
Implementation costs and specialist consultancy
Transactional costs: are there additional costs for the volume of data moving between systems?
Bespoke software: if you build solutions in-house can you afford to maintain them?
Often, once a project has been approved, no one returns to the original cost benefit analysis. However, things change and costs can increase. So remember to revisit this as the project progresses.
4. Decide whether to have one or many suppliers
One supplier for all housing management systems can often appear to be beneficial. However, in our experience, this is not always the case. Often the software available from a supplier is a standalone product; sometimes the result of company buyouts. It can take years for the supplier to merge these together, and the resulting loss of staff can lead to a deterioration in service.
5. Invest in business analysis, implementation and training
Don't skimp on business analysis, implementation and training. The return on investment may not be immediate, but it's another area that pays dividends in the long-term. Invest in high-quality business analysis and project management and high-quality training (including training plans, resources and ongoing succession training). And take the time to get the initial scoping, specification and planning right. This will save you lots of time further down the line.
6. Don't prioritise short-term cost over higher long-term saving
Remember that the cheapest solution may not always lead to the best value and savings in the long-term. The cost of a product now is always a factor, but try to structure your procurement processes to focus on product quality and long-term ROI over short-term cost saving.
7. Think before you ditch your spreadsheets
Spreadsheets often aren't the right tool for managing housing data and processes, but only replace them if you've done the groundwork to get another solution in place and are prepared to pay for a decent implementation. Otherwise, you will end up with an application that is managed by spreadsheets. Service charges, anyone?
8. Return to the project
A project shouldn't be considered an outright success just because an application has gone live. The real success (or failure) of new software can take years to understand. I always recommend building in time for your teams to periodically evaluate systems to check whether:
Software is solving the problem it was intended for
Software is being used correctly (or at all)
Upgrades and further improvements aren't proving to be prohibitively expensive. The cost of additional modules can add up quickly.
Doing this can help you understand whether a project has really been successful and whether the expected ROI has been achieved.
Here at Manifest, we have worked with many clients over the last eight years, to help them successfully implement specialist housing software.
To discuss how we can help you, get in touch with Gareth Rexworthy, our Managing and Commercial Director on 07954 602 568 or email gareth@manifestconsulting.co.uk