At Manifest, we have always treated our suppliers fairly, paying their bills on time. This means paying our suppliers as quickly as possible, and never more than seven days after receipt of an invoice. 
With this in mind, we're really proud to announce that we are now registered signatories to the Prompt Payment Code.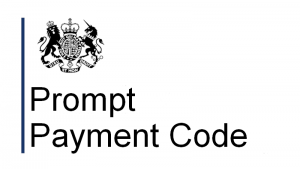 The Code, which sets standards for payment of suppliers and best practice,  is administered by the Small Business Commissioner on behalf of the Department for Business, Energy and Industrial Strategy (BEIS). The Code covers prompt payment, as well as wider payment procedures.
We recognise that not all businesses can pay their suppliers  as quickly as we do, but we'd really like to encourage all businesses to pay  promptly and think about whether they could do more, especially when paying small businesses and freelancers.
If you want to know more about how our suppliers are paid, you can find our guidance here