Long campaigned for changes to the Gas Safety Regulations take effect from 6th April 2018 but are your systems ready to take advantage of:
Savings up to 20% on gas servicing programme?
Simplified programme planning?
More flexibility for residents ?
The Health & Safety Executive have confirmed that subject to Parliamentary approval changes to the Gas Safety (Installation and Use) Regulations 1998 take force from the 6th April 2018.
There are an number of changes being made but the one that housing providers are likely to be most interested in is the change to Regulation 36 that will allow Landlords to implement an 'MOT style' gas servicing regime. Why does this matter?
It matters because the changes mean that the gas service can be completed up to two months before the anniversary of the previous check whilst retaining the existing expiry date.
At the moment, to ensure compliance, many organisations operate a four – or more frequently – eight week access process to try and minimise the potential for repeat servicing and the extra costs involved, whilst making sure that safety checks are completed in good time.
Under the current regime, this means that on average about 20% of properties are serviced twice in a any financial year and five annual gas checks are completed in four years. Under the new regime, with careful planning and effective record keeping, organisations could stick to one check per year and make significant savings.
Programme planning and channel shift
It also means that DLOs and Contractors should find it simpler to plan and smooth out programmes to maximise operative productivity and reduce travel times.
If you're a provider who wants to open up greater online appointment booking and rescheduling facilities for your customers, having a greater choice of appointment dates may make online booking systems more practical and may help to reduce incidences of no access.
Sounds great, how do we do this?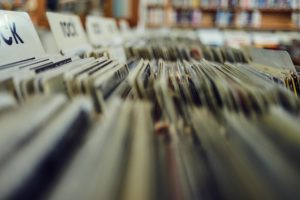 To take advantage of this, housing providers will need to be able to prove compliance with good record keeping:
The current Gas Safety Record must be kept until two further annual checks have been completed. That is, you need three years worth of records.

Records of the preserved deadline date and the actual dates of completion of each Gas Safety Record must be held.

There must be ability to "reset the clock" if an issue with record keeping is identified or if the gas safety record is outside of the two month grace period.
We're not sure whether most common systems are set-up to take advantage of this yet and we suggest that you check with your Housing Systems or Gas Compliance systems provider to find out!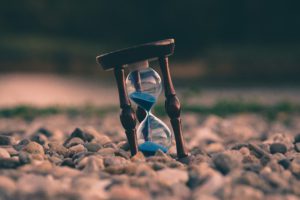 What happens if the check is completed too early or after it falls overdue?
If the safety check is completed before the MOT period, that is, less than ten months after the previous check then the provider must "reset the clock" and any preserved date is lost. Similarly if the check is completed late then the preserved date is also lost.
Wherever the preserved date is lost and the clock reset, the actual completion date of the gas safety record replaces any existing preserved certificate date.
And do I have to do this?
Nope! There's no need to do this if you don't want to, just so long as you comply with the existing regulations.
I want to know more
We're always happy to have a chat! So if you want to know more about these changes or need some help working out whether your systems can take advantage of them, please do get in touch.
Peter Salisbury is Director of Housing Consulting at Manifest
hello@manifestconsulting.co.uk
© Manifest Associates Ltd 2018
We're always keen to get feedback on our posts so please do let us know either by commenting below or by emailing us at hello@manifestconsulting.co.uk