Safety & Compliance Training for Board Members
The course for Board Members and Executive Directors to understand their Property Compliance and Customer and Building Safety responsibilities.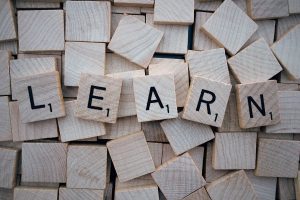 Do your board members
❏ understand their Property Compliance and Customer and Building Safety responsibilities?
❏ understand the risks of non-compliance?
❏ know how to ensure that risks are managed effectively?
❏ know the right questions to ask about the data they get?
❏ have all the information to ensure the recommendations of the Draft Building Safety Bill and the Hackitt and Grenfell Inquiry are met?
About the course
Board member training is a common feature at most registered providers and covers a range of functions, but historically, Property Compliance and Customer and Building Safety hasn't always had the same profile, despite it being a crucial area in which the Board needs to ensure the business is performing well.
The consequences of failure can include regulatory downgrades and a failure to meet members fiduciary duty.
"…we regard board members and councillors as responsible for ensuring that providers' businesses are managed effectively and that providers comply with all regulatory requirements"

Regulating the Standards. Regulator of Social Housing, March 2019
Read on to find out how our bespoke training course tailored to your organisation can help your board members understand their regulatory responsibilities.
Who should attend?
Board Members of Registered Providers of Social Housing including Housing Associations, Local Authorities and Arms Length Management Organisations.
Executive Directors who want to better understand their Property Compliance and Customer and Building Safety responsibilities and help their Board Members get the information they need.
What to expect
Board members, and Executive Directors, will come away with a thorough understanding of their responsibilities around Property Compliance and Customer and Building Safety.
This will include a review of the key learning points, and an opportunity for questions and discussion.
What's Included?
Half–day, interactive training session
✔
Soft copies of training materials
✔
Eight hours remote support to your Board from a Manifest Customer & Building Safety Specialist
✔
About the trainer
Peter Salisbury is Director of Housing Consulting at Manifest and has over 20 years experience in the Housing Sector, both in consultancy and working for Registered Providers. Peter is a Property Compliance and Customer & Building Safety specialist. He led the development of Manifest's Safer Homes methodology and has worked with Housing Providers across the country to review, support and develop their provision of resident safety services.
Cost
Online
Our bespoke, 3-hour training session – tailored to your organisation – will be delivered remotely via Zoom, with a short break.
£2650 plus VAT
Face-to-face
Our 3-hour training session can also be delivered face-to-face, in your organisation.
£3540 plus VAT
Book now
To find out more and book a course give us a call on 020 3797 1012.
Course outline
The course will cover the following,
What are your organisation's Customer & Building Safety (CABS) responsibilities?
What are your legal responsibilities?
The Housing Regulator
What do you need to know about the Hackitt and the Grenfell inquiries?
What is your organisation's current approach?
What is Customer and Building Safety?

What do Registered Providers need to do to ensure their homes are as safe as possible?
CABS in practice:

What are the requirements? The "Big Six": gas, fire, electrical, water, asbestos, lifts
Everything else: sewerage treatment, automatic gates, fall arrest gear, window restrictors, the list goes on!
Safer Homes methodology: A model for managing the service

Policy, procedures and the necessary resources
Properly managed contracts
The competence problem

Training and experience
Building safety managers
What are the risks and how do you get assurance on Compliance?
What information does the Board receive now?

Does it provide sufficient assurance that the risks are well managed?
Does it meet your needs?
Key Questions
What are they?
What sort of answers should I be expecting?
A look to the future: The Draft Building Safety Bill, Hackitt, Grenfell and the new Building Safety Regulator
How is your organisation responding to the Hackitt and Grenfell phase 1 recommendations?
What should you be doing differently?
What's likely to change?
Review and Q&A
Review of key learning points and an opportunity for question and discussion.
Book now
To find out more and book a course give us a call on 020 3797 1012.